travel tips ...
In order to protect some of the more remote places I have visited, I will not disclose their locations. But I am happy to share here some links of projects that need volunteers as well as some nice hostels or restaurants you could consider for our own travels.
​central america ...
south america ...
caribbean ...
europe ...
australia & new zealand ...
Timber Creek Lodge, Kangaroo Island, Australia - Freindly lodge in the middle of the island. Good access to some amazing beaches where you can see (or even swim with) wild seals and dolphins.
Tasmania, Australia - Mountains, Cities and Beaches, all in one. Highlights: Best Burger I ever had in Queenstown, Swimming in the cataract gorge in Launceston, stunning views on gordon dam, laughing at tasmanian devils chasing each other in a sanctuary
Coromandel Peninsula, New Zealand - On the northern island, with one of my favorite beaches ever (Cathedral Cove).
africa ...
asia ...
Kings Cliff, Udagamandalam, (Ooty), India - Charming hotel in the nilgiri mountains. I ended up there because of the Book by

Laila El Omari: Tage des Monsuns (ISBN 978-3-426-63820-0). The village itself has not much to offer, but the hotel is nice and the ride with the Nilgiri Blue Mountain Toy Train is a highlight.

Cochin, Kerala, India - Southern point of India, breathtaking sunsets in front of the Chinese Fishing Nets

Powered by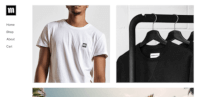 Create your own unique website with customizable templates.